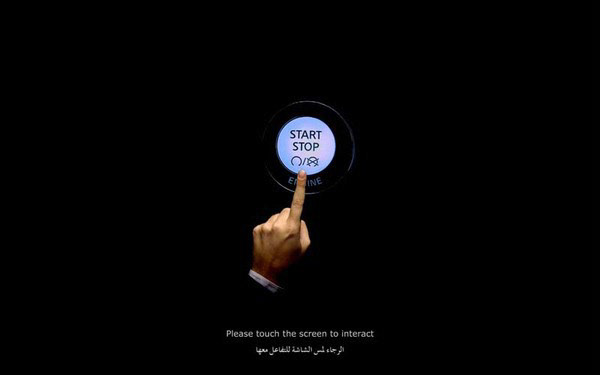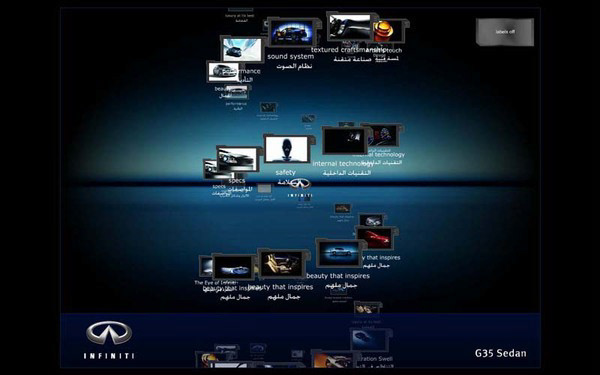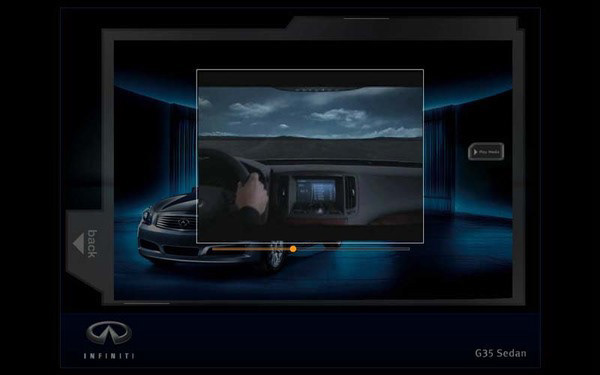 Project Info:
Yet another launching, but this time for the sexy 2007 Infiniti G 35 in the Riyadh, Khorais showroom.

We wanted the user to feel a connection with the new car through the use of audible, visual and interactive technologies. This time we installed two 40 inch touch screen interfaces projected on glass, with an interactive Flash program that highlighted the new features, showed of some specs, and allowed the user to change interior and exterior colors amongst other things. Even the interface this time was developed differently with a visual navigation resembling an infinite helix.

Sound:
A tiny sensor was placed under the central car on display. When a visitor steps in front of the car it triggers engine noises. Between 3 and 2 meters, the car comes to life and you hear the engine sound echo the showroom. Between 2 and 1.5 meters the engine is on, and 1.5 meters and below the car revs up.

Al Hamarani was pleased, agencies that came for a visit impressed, showroom visitors intrigued! Success!